Sponsor the Acronis #CyberFit Summit World Tour 2021
Our sponsors are critical to helping power the success of cyber protection partners worldwide.
World-class speakers
Connect with the best! Enhance your MSP business' cyber protection capabilities with advice from the top channel, cybersecurity, and industry experts.
Patrick Pulvermueller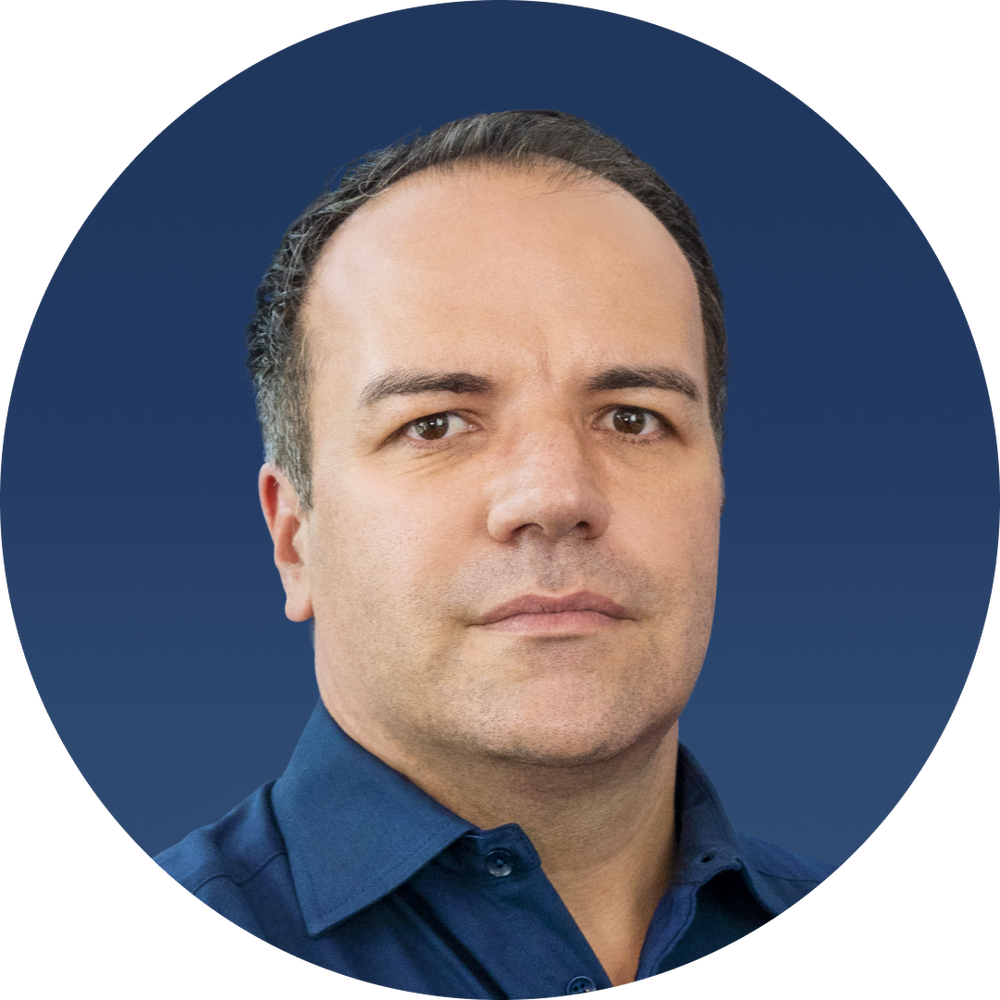 CEO, Acronis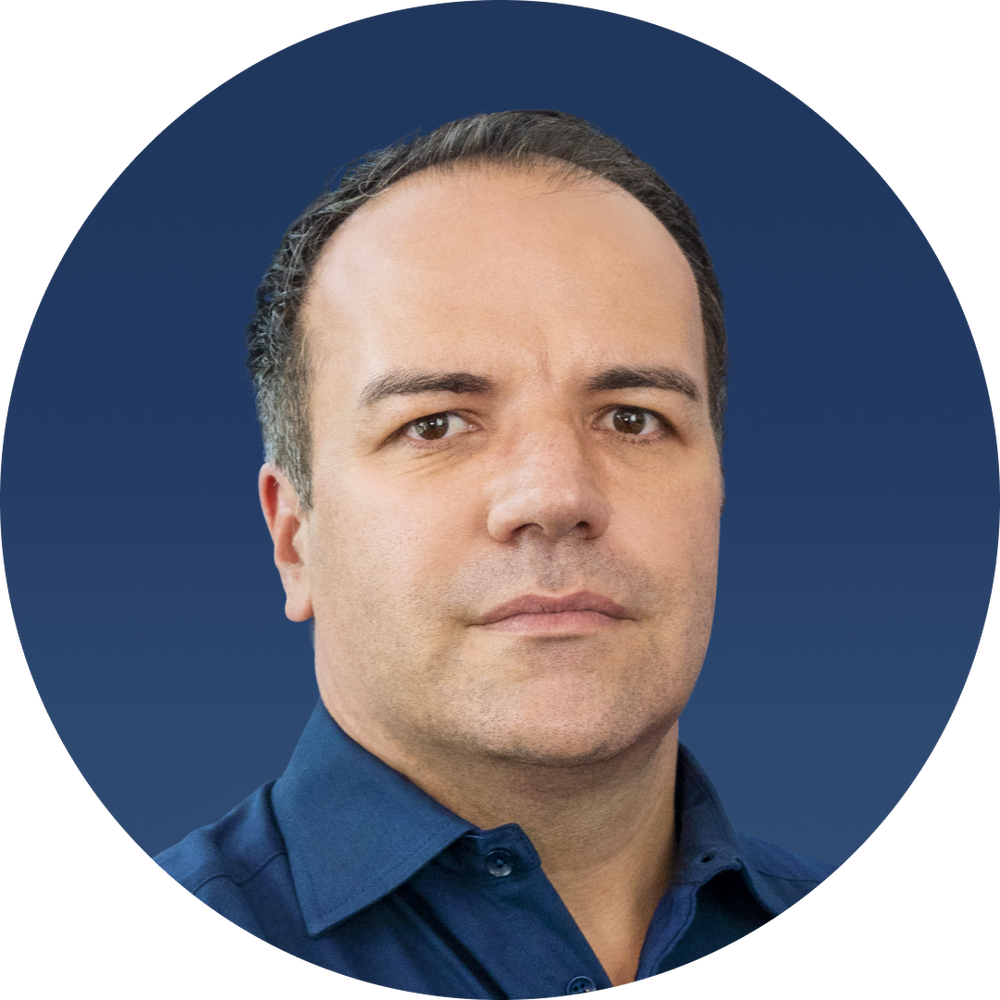 Patrick Pulvermueller
CEO, Acronis
Cloud software and hosting industry veteran, Patrick brings over 20 years of experience in technical, management, and leadership roles in which he continuously brought innovation and global growth to brands. Patrick joins Acronis from GoDaddy, where he most recently served as President of the Partner Business. In that role, he led the company's strategic expansion of its Hosting, Productivity, and Security services through resellers and agency partners. Combining that experience with his product development expertise, Patrick is an expert in developing successful, cloud-based go-to-market strategies, particularly through service providers, resale channels, and strategic alliances. Previously Patrick held executive leadership roles as CEO of Host Europe GmbH and Group CEO of Host Europe Group (HEG), where he served as Group COO – having grown HEG from a small business to one that sold for $1.8 billion. He earned his MBA from The Open University in Milton Keynes, Buckinghamshire, England.
Alexis Ohanian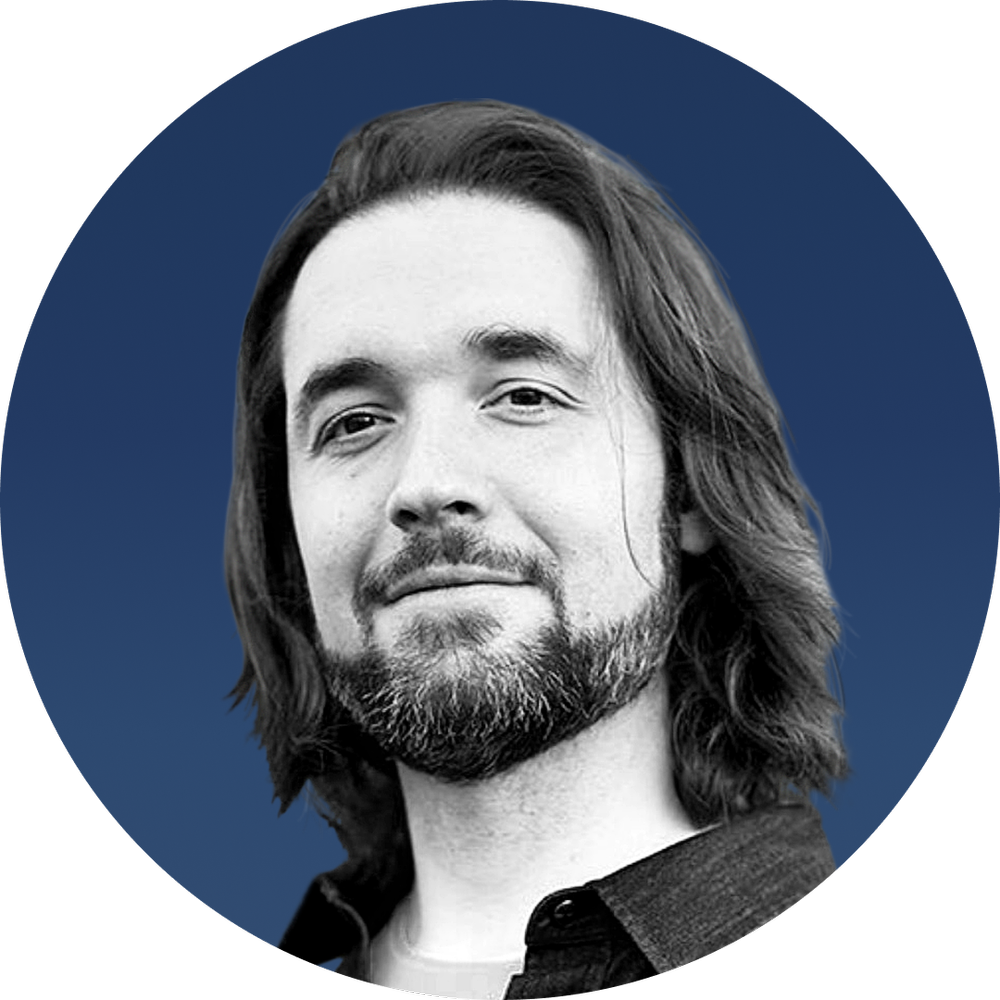 Co-Founder of Reddit and Founder of Venture Fund 776, Venture Fund 776
Alexis Ohanian
Co-Founder of Reddit and Founder of Venture Fund 776, Venture Fund 776
Tech founder and venture capitalist Alexis Ohanian embraces disruption, beginning with his Wa­ffle House epiphany that becoming an attorney was not his destiny to co-founding Reddit in his UVA dorm and launching the venture upon graduation. Ultimately selling the iconic company for millions, Ohanian's entrepreneurial journey is a business school case study and playbook for founders. Reddit.com has become one of the largest websites in the US. It was initially funded by Y Combinator in 2005 and sold to Conde Nast in 2006. Ohanian returned as executive chairman in 2014 to help lead the turnaround of the now independent company. Without Their Permission, his national bestseller chronicles much of the story. In 2016 Ohanian left to co-found Initialized Capital—a seed-stage venture fund with over $770M under management and a portfolio with $100B in market value, which invested in companies like Instacart and Coinbase. In addition to starting Reddit.com, he has also been instrumental in other successful online ventures, including HipMunk and BreadPig. He's invested in and advised over two hundred tech startups and was a partner at Y Combinator. In June of 2020, in protest and solidarity with the national outcry for social justice, Ohanian stepped down from his seat on Reddit's Board of Directors and urged his company to seat a Black candidate in his place. With his passion for inclusion and a fervent commitment to Founders, Ohanian left Initialized Capital to establish the venture firm, Seven Seven Six, which recently closed its first fund with $150M. Focused on people, culture, and community, Seven Seven Six places humanity at its core. The firms' limited partnership structure has DEI in its design, comprising 50% women and15% Black or indigenous limited partners. The firm offers the Founders in its portfolio an unprecedented Growth and Caregiving Commitment through an additional 2% of investment – set aside and dedicated to the life needs of Founders to encourage a balanced lifestyle including childcare, eldercare, or personal development. The innovation does not stop there. Through an open application process (not traditional for the VC world), Seven Seven Six has designed an Operator in Residence program to deliver optimum value to its Founders through access to cutting edge Operators. A first of its kind, the program promises to infuse VC with even greater diversity. Ohanian is an advocate for the open internet, STEM education, and paid family leave. He has lobbied on Capitol Hill and penned a New York Times op-ed, Paternity Leave Was Crucial After The Birth of My Child, and Every Father Deserves It. Ohanian launched the Business Dad podcast, where he interviews fellow fathers about what it means to be a dad in today's world and how they balance their careers and families. He is also the lead founding investor in the LA-based professional women's soccer team, Angel City Football Club.
Chris Voss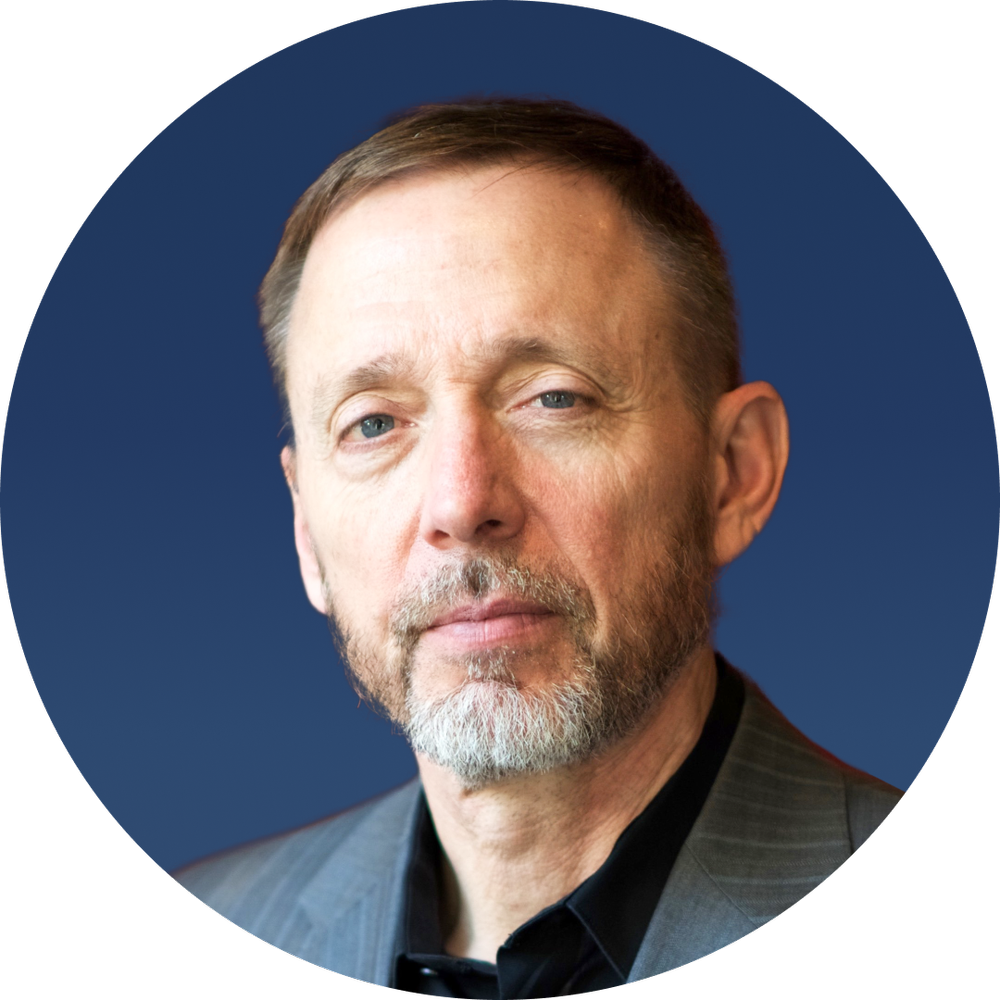 CEO, Black Swan Group
Chris Voss
CEO, Black Swan Group
Chris Voss is CEO of the Black Swan Group and author of the national best-seller "Never Split The Difference: Negotiating As If Your Life Depended On It", which was named one of the seven best books on negotiation. A 24-year veteran of the FBI, Chris retired as the lead international kidnapping negotiator. Drawing on his experience in high-stakes negotiations, his company specializes in solving business communication problems using hostage negotiation solutions. Their negotiation methodology focuses on discovering the "Black Swans," small pieces of information that have a huge effect on an outcome. Chris and his team have helped companies secure and close better deals, save money, and solve internal communication problems. Chris has been featured in TIME, Business Insider, Entrepreneur, Inc., Fast Company, Fortune, The Washington Post, SUCCESS Magazine, Squawk Box, CNN, ABC News and more.
Serg Bell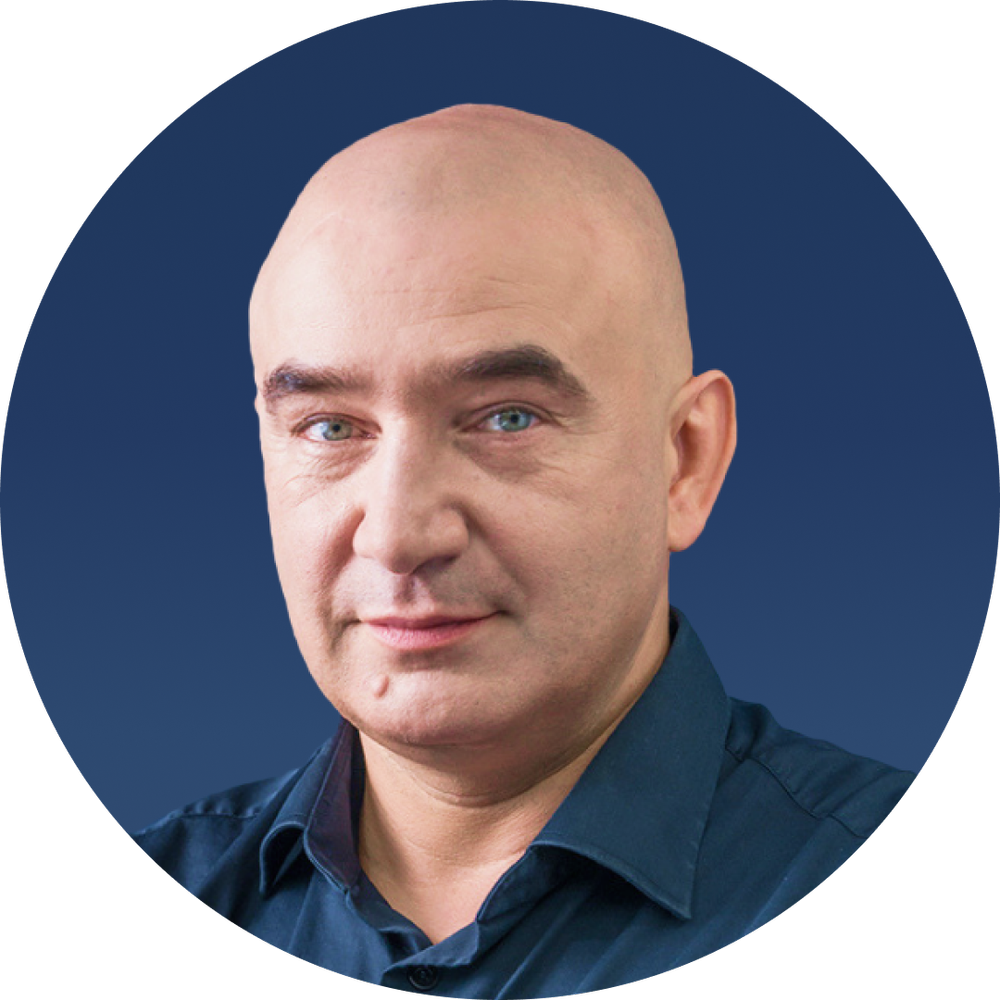 Chief Research Officer and Founder, Acronis
Serg Bell
Chief Research Officer and Founder, Acronis
Serg Bell is the founder of Acronis, currently serving as the company's Chairman and Chief Research Officer. Prior to this role, SB served as Acronis' Chief Executive Officer from 2013-2021. SB was also Acronis' first Chairman of the Board from 2003-2007 and again from 2019 to present-day. Before founding Acronis, SB served as Parallels' CEO until 2011, a company that operates as a global leader in virtualization and automation software. SB still provides leadership to Parallels today as the company's Executive Chairman. SB is also the co-founder and Executive Chairman of Acumatica, and a Senior Partner at Runa Capital, a global technology-focused venture capital firm he co-founded with university colleagues in 2010. As of July 1, 2021, SB has stepped down as CEO of Acronis so he can better lead the company's technology and research strategy as Chief Research Officer. SB's role now includes a larger focus on overseeing and directing the company's advanced technologies, as well as its university relations program – including the Schaffhausen Institute of Technology (SIT) in Switzerland, which he co-founded in 2019. SB sits on the Governing Board of the Centre for Quantum Technologies in Singapore. He holds a B.S. in Physics, an M.S. (Hons) in Physics and Electrical Engineering, and a Ph.D. in Computer Science from MIPT.
Brooke Baldwin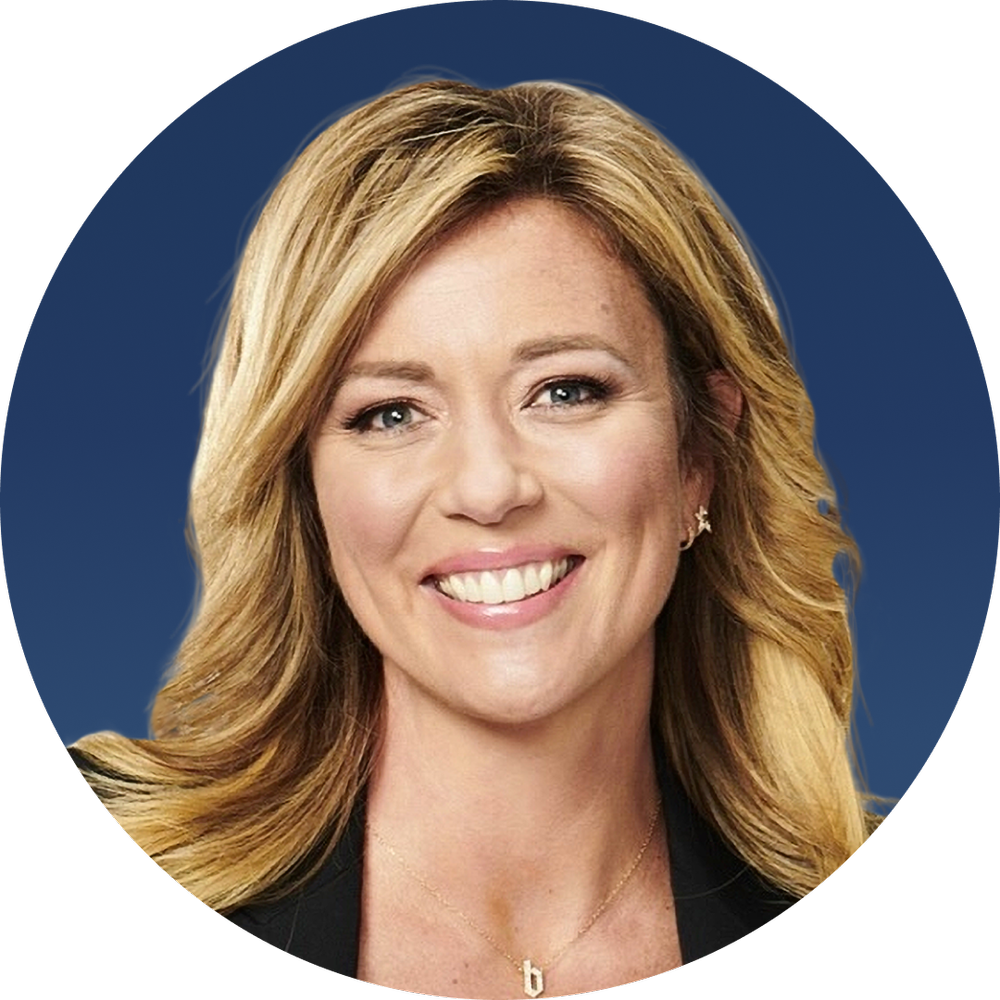 Author and Former CNN Anchor
Brooke Baldwin
Author and Former CNN Anchor
During her time at CNN, Baldwin was often sent into the field to cover the biggest breaking stories in the US and around the world. She has covered everything from natural disasters, mass shootings, and terror attacks. Brooke had the privilege of meeting Presidents and interviewing former first ladies, members of Congress, scientists, teachers, nurses, astronauts, actors, activists, rock stars and ordinary Americans in extraordinary circumstances – from surviving mass shootings to hurricanes to COVID-19. She also anchored extensive coverage of the Obama and Trump administrations and has also reported on stories from Europe, Africa, Asia and the Middle East. (Ask her what it's like to be catapulted o‑ an aircraft carrier.) Since her show aired in the middle of the afternoon when news tends to break, she was often live on camera experiencing historic moments in real time along with the rest of the nation. In her last few years at CNN, Baldwin created and hosted her own CNN Digital series American Woman where she shined a light on trailblazing women in politics and pop culture. Prior to joining CNN in 2008, Baldwin worked at local TV stations in Washington DC, Charleston-Huntington, WV and Charlottesville, VA. She earned a double bachelor's degree in Journalism and Spanish from the University of North Carolina at Chapel Hill. A native of Atlanta, Georgia, Baldwin now makes her home in New York. She is dedicated to huddling, meditating, working out, traveling (in normal times!), hiking, reading, and hanging with her family, which includes her husband James and their pug, Pugsley.
Pierre Garçon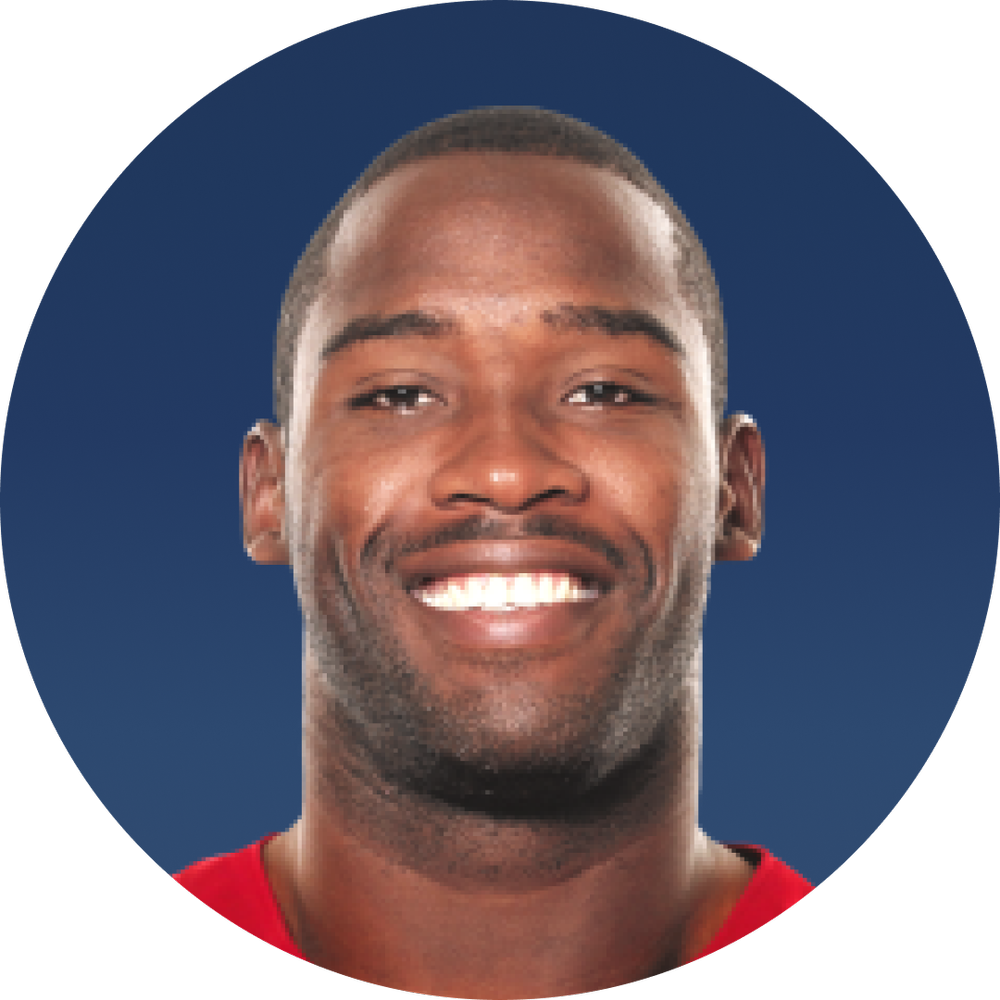 Legend, Washington Football Team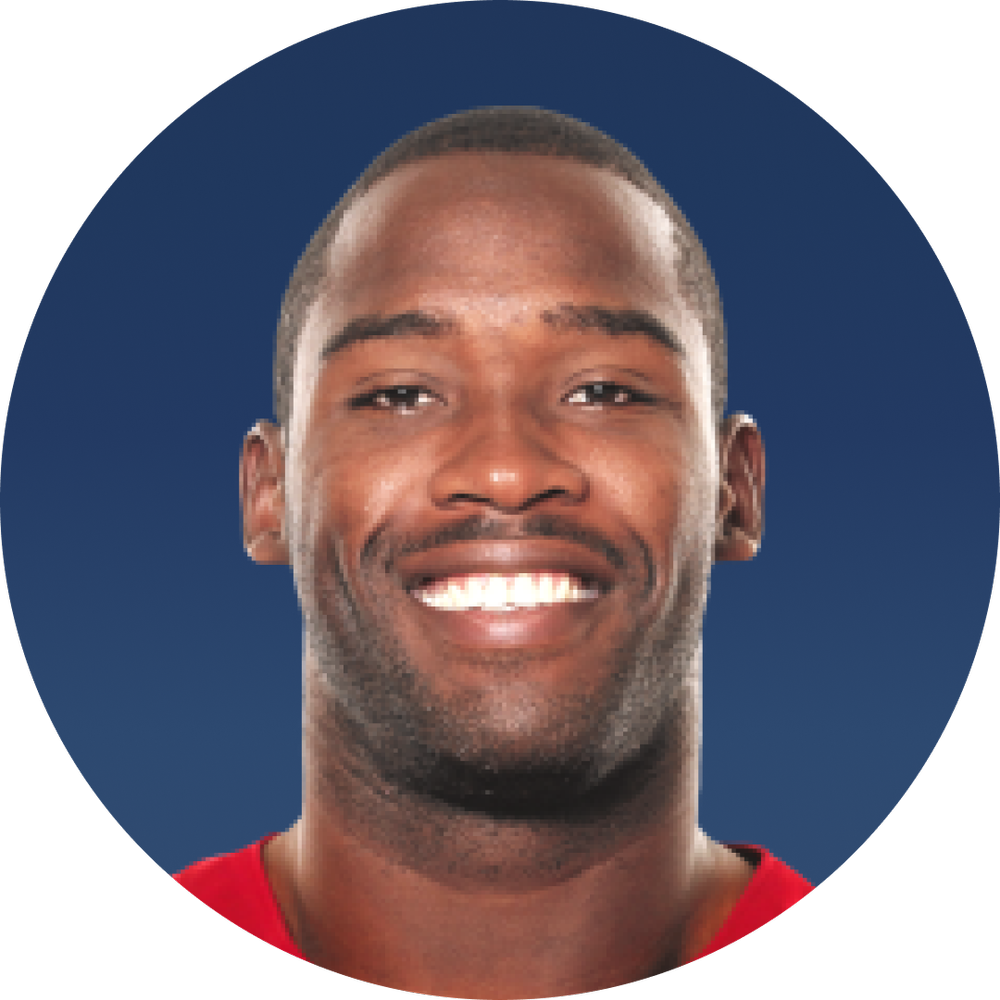 Pierre Garçon
Legend, Washington Football Team
Pierre Andre Garçon played wide receiver for 10 seasons in the NFL. Before being drafted, Garçon began his college football career at Norwich University in Northfield Vermont. He finished his freshman year in 2004 with 44 receptions for 1,017 yards and 13 total touchdowns. After a year at Norwich University, Garçon transferred to the University of Mount Union. While at Mount Union Garçon was named to the all-conference second-team as a sophomore and received all conference first-team honors as a junior and senior in the Ohio Athletic Conference. Also, in his junior and senior season, Garçon received the Ed Sherman Award as the nation's best wide receiver. Garçon was drafted by the Indianapolis Colts in the sixth round of the 2008 NFL draft. In his second season Garçon became one of the Colts featured receivers, he finished the 2009 season with 47 receptions for 765 yards and four touchdowns. Garçon scored six touchdowns in each of the next two seasons, and he compiled over 940 yards in 2011, which was his final season in Indianapolis. Garçon signed a five-year deal with the Washington in 2012. After an injury plagued 2012 campaign, in 2013 Garçon emerged as one of the league's top wideouts. He finished the season with 1,376 receiving yards, 5 touchdowns, and a new franchise record 113 receptions. In his next three seasons with Washington Garçon averaged 73 catches, 867 yards, and 4 touchdowns per year. Garçon also achieved an outstanding milestone in Washington by hauling in his 500th career reception in 2016. After a successful five-year stint in Washington, Garçon played his final two NFL seasons for the San Francisco 49ers. Pierre Garçon finished his NFL career with 628 receptions, 7,854 receiving yards, and 38 touchdowns. He still holds the Washington Football Team franchise record with 113 single season receptions.
Amy Luby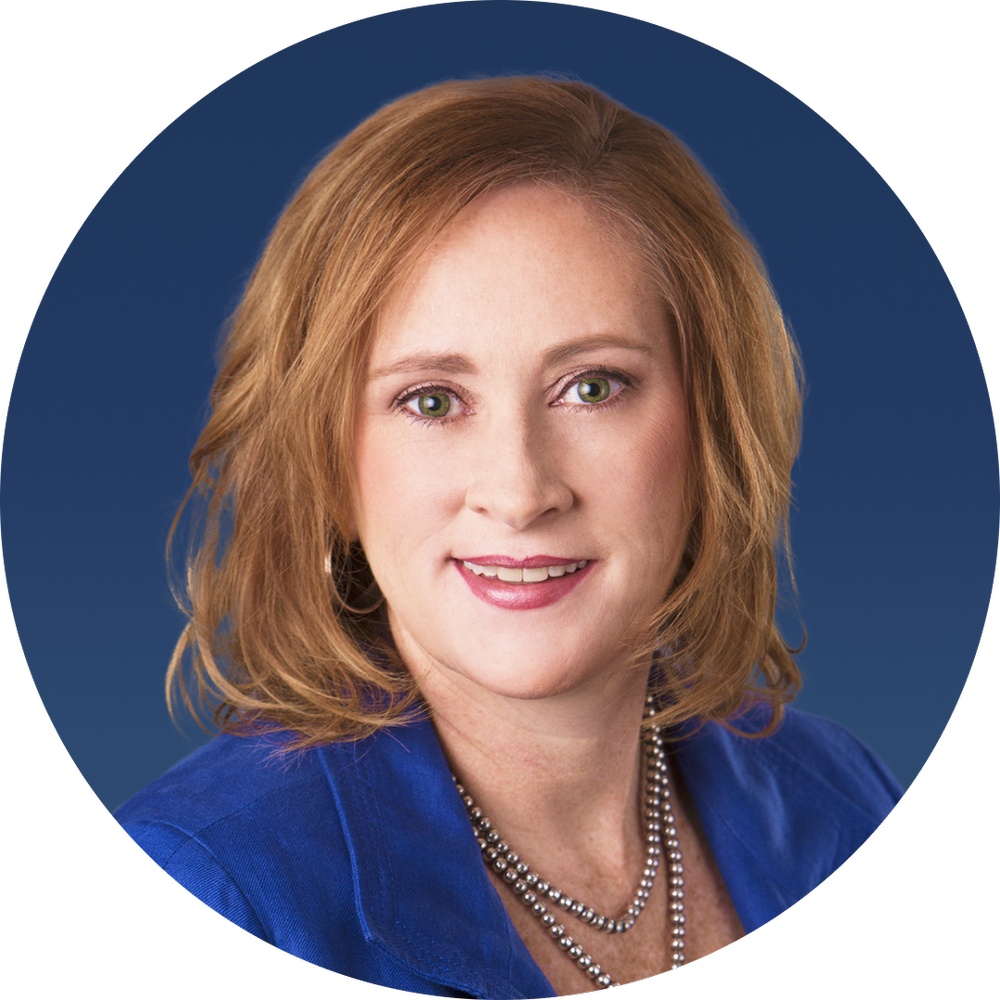 Chief Channel Evangelist, Acronis company
Amy Luby
Chief Channel Evangelist, Acronis company
Amy is an IT Channel Evangelist at Acronis. Amy brings a track record of success to Acronis as a successful leader and entrepreneur in the IT Services Channel, with an extensive record of achievement in Channel Sales program development and recruiting IT solution providers. She has strong technical expertise and domain knowledge in the rapidly evolving global managed, cloud and security services marketplace and a proven track record in creating profitable managed and cloud product portfolios, developing profitable Channel sales operations, increasing revenue quickly, and exploiting untapped market opportunities. Amy is founder and moderator of the global SMB Managed Services Community with 3000 active global SMB MSP reseller members. Amy is also a proven entrepreneur and pioneer in the IT services industry having founded and built one of the first Managed Services Providers (MSPs) in the country and then expanded that into one of the first Master MSPs, defining that business model in the process.
George Russell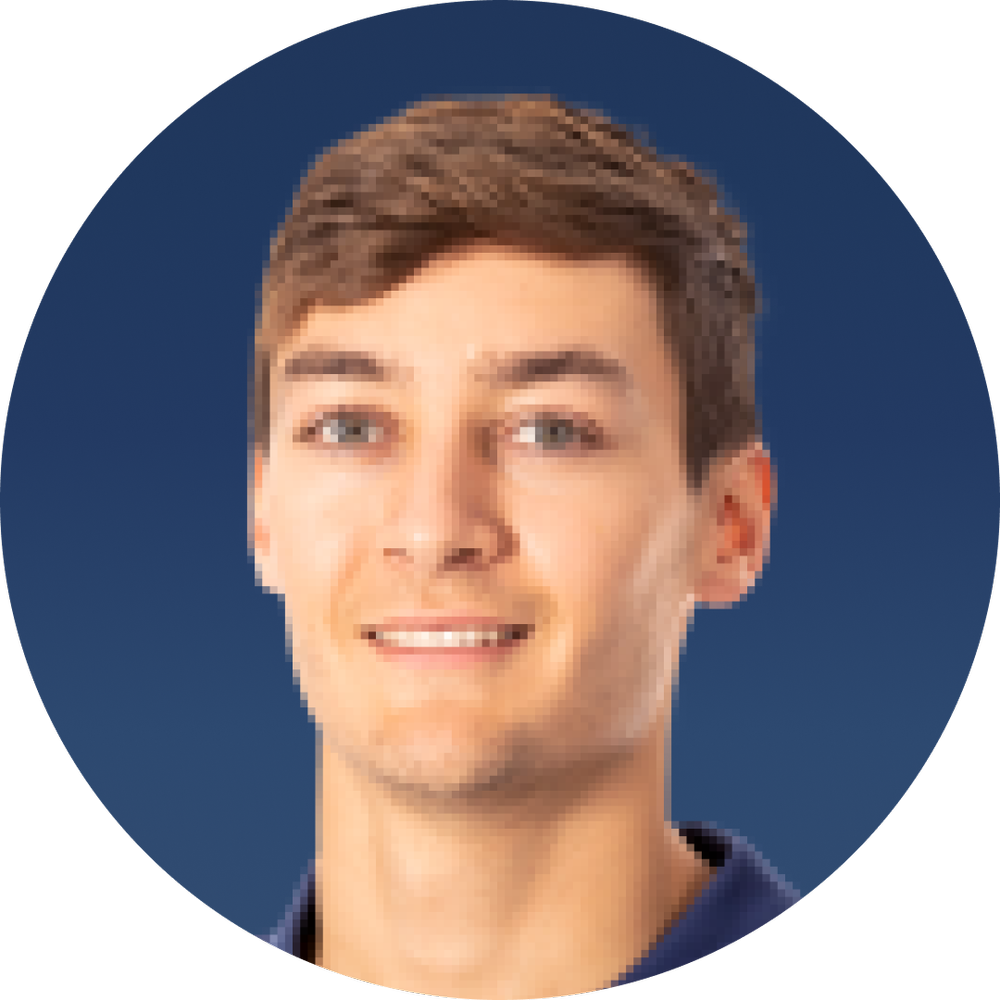 Driver, Williams F1 Racing Team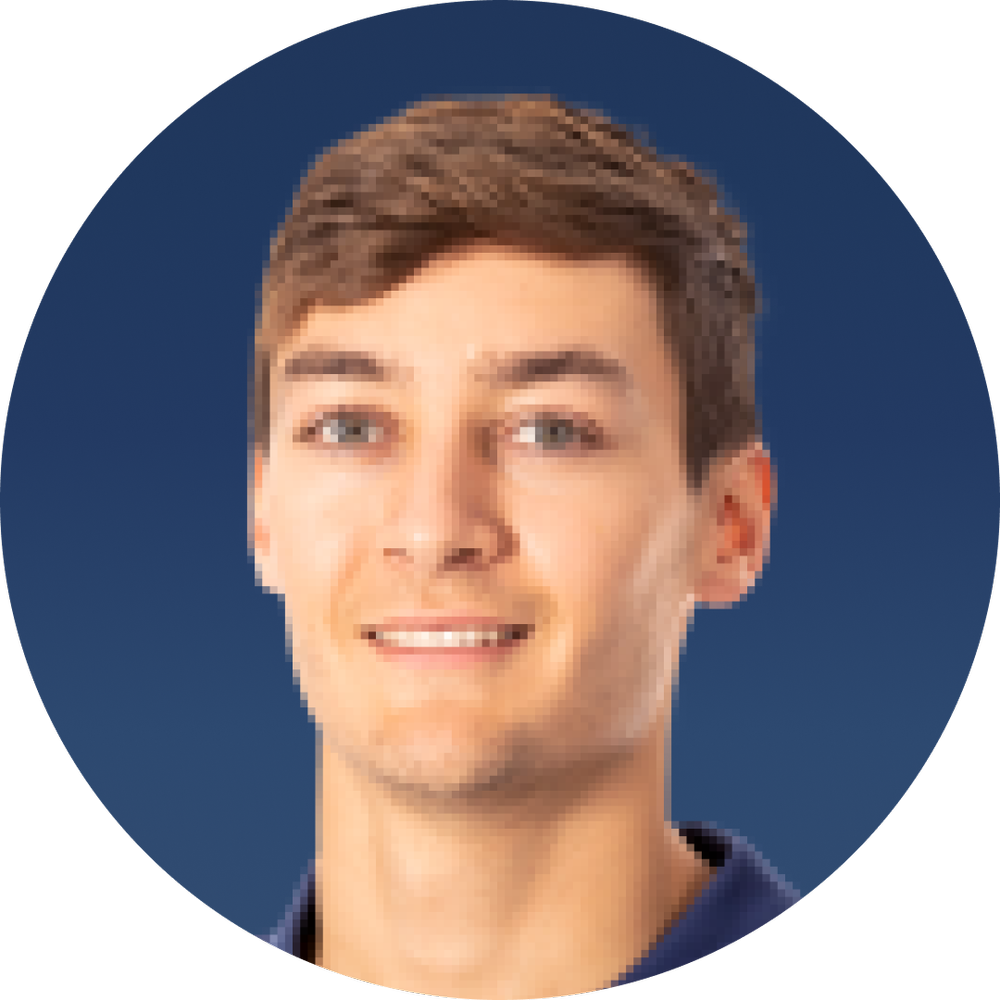 George Russell
Driver, Williams F1 Racing Team
George's passion and love for motorsport started on the karting track in 2006. He had a talent from a young age and went on to win the MSA British Cadet Championship and the British Open in 2009. George graduated to single seaters in 2014 and in his first year of car racing, won the BRDC Formula 4 Championship and the prestigious McLaren Autosport BRDC Award. In 2015, George stepped up to the FIA Formula 3 European Championship for two seasons. Driving a car powered by the Mercedes-AMG Formula 3 engine, George finished the 2016 season in third position, after two victories and ten podium appearances. In 2017, George switched to Formula One's support series, GP3, and won the championship in his rookie year with two races to spare. George achieved further success that year when he was signed to the Mercedes AMG Petronas Motorsport Junior Programme. In 2018, George made the step up to the FIA Formula 2 Championship with ART Grand Prix whilst taking the role of Reserve Driver for Mercedes. George made his Formula One debut with Williams Racing as official Race Driver in 2019 and will start his third season with the team for the 2021 FIA Formula One World Championship. Career Highlights 2021 Race Driver for Williams Racing 2020 Race Driver for Williams Racing, 18th overall: 0 wins, 0 podiums 2019 Race Driver for Williams Racing, 20th overall: 0 wins, 0 podiums 2018 Reserve Driver, Mercedes AMG Petronas Motorsport 2018 FIA Formula 2 Championship, 1st overall: 6 wins, 10 podiums 2017 GP3 Series, 1st overall: 4 wins, 7 podiums 2016 FIA Formula 3 European Championship, 3rd overall: 2 wins, 9 podiums 2016 Macau Grand Prix, 5th overall 2016 Junior Programme, Mercedes AMG Petronas Motorsport 2015 FIA Formula 3 European Championship, 6th overall: 1 win, 4 podiums 2015 Masters of Formula 3, 2nd overall 2014 BRDC Formula 4 Championship, 1st overall: 6 wins, 13 podiums 2008-2012 Karting: multiple title winner
Map and directions to the event
4441 Collins Ave, Miami Beach, FL 33140, USA
Watch on-demand recordings
01:52:30
07:55
08:05
08:33
09:54
07:09